Based on the concept of "distributed testing" and our sound experience in project management, ATMCL could provide virtual one-stop service for a wide range of wireless testing along with our partner labs.
Audio testing: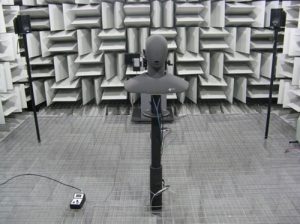 Audio testing is performed in order to guarantee that the acoustic performance of wireless devices satisfy the requirements set by different standards, such as voice quality, delay and distortion.
Together with our partner labs, ATMCL could provide audio testing for GSM, UMTS and VoLTE, according to the requirement from industry organizations like GCF and PTCRB, to network operators like CMCC and Vodafone.
Bluetooth testing:
ATMCL together with our partner labs could provide a wide range of Bluetooth testing for Bluetooth SIG qualification application, including:
Bluetooth RF testing for basic rate, EDR, HS, LE, etc.
Bluetooth protocol testing
Bluetooth interoperability testing
EMC testing: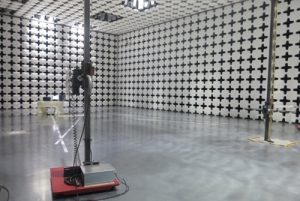 EMC testing is required in almost all the country regulatory testing such as FCC and RED certification. The spurious emission testing is also required in industry organization requirement such as PTCRB and GCF certification. Testing is designed to make sure the device under test does not generate unacceptable interference to other equipment, and would run properly with the existence of certain level of external interference. Testing scope and P/F threshold usually differs among different certification schemes. ATMCL could help provide consultant service for EMC standards and arrange various regulatory EMC testing in our accredited labs.
NFC testing:
ATMCL together with our partner labs provides the following NFC testing:
NFC forum analog / digital / SNEP / LLCP testing for NFC forum certification
UICC based NFC function testing for PTCRB and GCF certification
FCC/CE/ISED NFC regulation testing
Operator required NFC testing such as CMCC / UNICOM / Orange
OTA testing: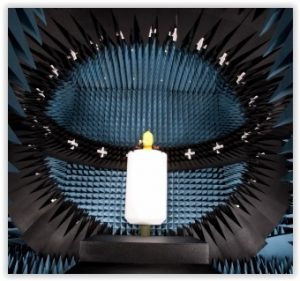 OTA testing is emphasized by major network operators and industry organization, to ensure the device antenna could transmit and receive properly in the production network. It covers various telecommunication modes including 2G/3G/4G/Wi-Fi/A-GPS. Passive OTA testing (antenna passive parameters) is also important for antenna designers and manufacturers. ATMCL is able to provide the OTA testing for:
PTCRB and GCF certification
2G/3G/4G cellular OTA testing
CTIA MIMO-OTA testing
Wi-Fi CWG OTA testing
Operator customized OTA testing such as CMCC / Vodafone / Orange testing
Passive OTA testing such efficiency and ECC measurement
Protocol testing: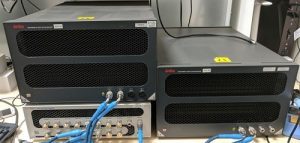 Protocol testing guarantees the device under testing complies with the defined behavior in the network in various actions such as network access and handover. It plays a key role in industry forum certification such as PTCRB, GCF, Wi-Fi alliance and Bluetooth certifications. Major network operators may develop specific protocol testing cases based on their networks' configuration. Together with our partner labs, ATMCL is able to arrange protocol pre-testing as well as certification testing for 2G/3G/4G/WiFi/BT/NFC devices.
RF testing:
RF testing checks the transmitter and receiver characteristics of wireless devices, to make sure the device under test uses spectrum efficiently and could work properly with designed signal strength in production network. It plays a vital role in both the regulatory type approval and the industry forum certification. Key network operators may have their customized requirement on the RF transceiver of telecommunication devices. Through our accredited partner labs, ATMCL provides RF testing for 2G/3G/4G/Wi-Fi/BT/NFC devices for PTCRB and GCF certification and various type approvals in different countries and areas.
SAR testing: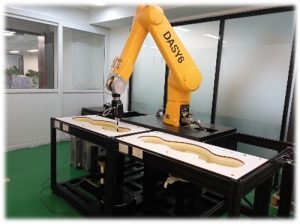 Specific Absorption Rate (SAR) is a measure of the rate at which energy is absorbed by human body during operation of wireless devices. SAR testing guarantees the radiation of the wireless devices when using normally is controlled below a safe level for human body. It is a key part in many regulatory approvals such as FCC and RED certification. Along with our accredited partner labs, ATMCL could arrange pre-testing and certification SAR testing for various wireless devices including 2G/3G/4G/Wi-Fi/BT devices.
USIM, USAT and SIM interface testing:
PTCRB and GCF certification programs set a series of requirements on the USIM, USIM Application Toolkit (USAT), as well as the interface between the SIM card and devices. It covers the physical, electrical and inter-operability aspects, to ensure the USIM could work properly on the device and further guarantee smooth signalling exchange between network and devices.
Stability testing: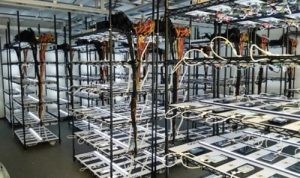 Stability testing is usually requested by network operators, in order to ensure the telecommunication devices could provide normal functions for a reasonable long period. Generally the device under test repeats the predefined tasks like sending messages and taking photos, under control of automatic testing scripts, and then the mean time between failures (MTBF) is calculated and demonstrated. Through our partner labs and developers, ATMCL could perform a wide range of stability testing, and is able to develop corresponding testing scripts if there is special customized testing requirement.
User experience testing:
User experience testing is becoming more and more important for the smart devices. User experience such as the APP smoothness and responses directly affects the end uses' impression on the products. Unlike the traditional P/F testing, user experience testing usually exercise the APP platform, analyse huge testing data from different using scenarios to demonstrate the effectiveness of the device and reveal the potential problems. With deep cooperation with Apkudo, ATMCL provides full-range of user experience testing for various Android devices including mobile phone, wristbands, smart speakers, etc…
Wi-Fi testing:


Together with our partner labs, ATMCL provides all the necessary Wi-Fi testing for Wi-Fi alliance certification, as well as the Wi-Fi OTA testing for PTCRB certification.